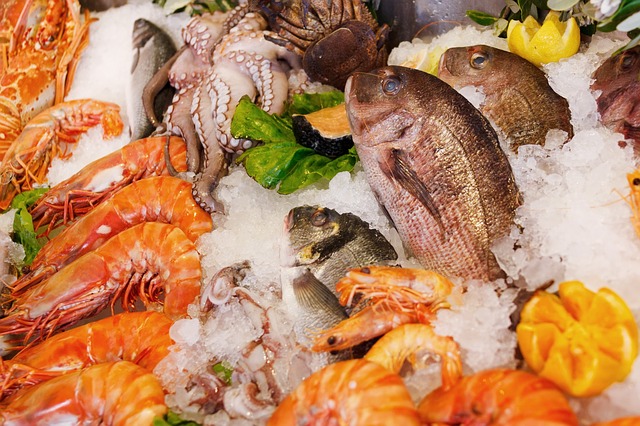 Seafood contains essential oils that are an important part of your diet. Oils provide the source of energy we need and they are also great flavor enhancers. More importantly, they are a source of significant fatty acids.
Seafood oils are unique and have great nutritional benefits to our body. This oil contains the omega-3 polyunsaturated fatty acids, specifically the eicosapentaenoic acid (EPA) and docosahexaenoic acid (DHA).
Our body only produces small amounts of these important fatty acids; therefore we need to rely on other sources for this essential nourishment. Seafood is one of the best sources of these nutrients. In fact, oils are the second biggest components in most seafood.
Eating seafood just once or twice a week can provide good health benefits. Eating fresh seafood is a great way to obtain your required dose of these essential oils. Oils extracted from seafood are also available as nutritional supplements.
Oils derived from seafood help prevent some of the most deadly diseases today, including Alzheimer's disease, asthma, arteriosclerosis, bipolar disorder, bronchitis, cancer, heart diseases and more.
The omega-3 oils decrease the risk of heart diseases, high blood pressure and rheumatoid arthritis. They are also beneficial to infants' brain and eye development.
Article Source: http://EzineArticles.com/194333